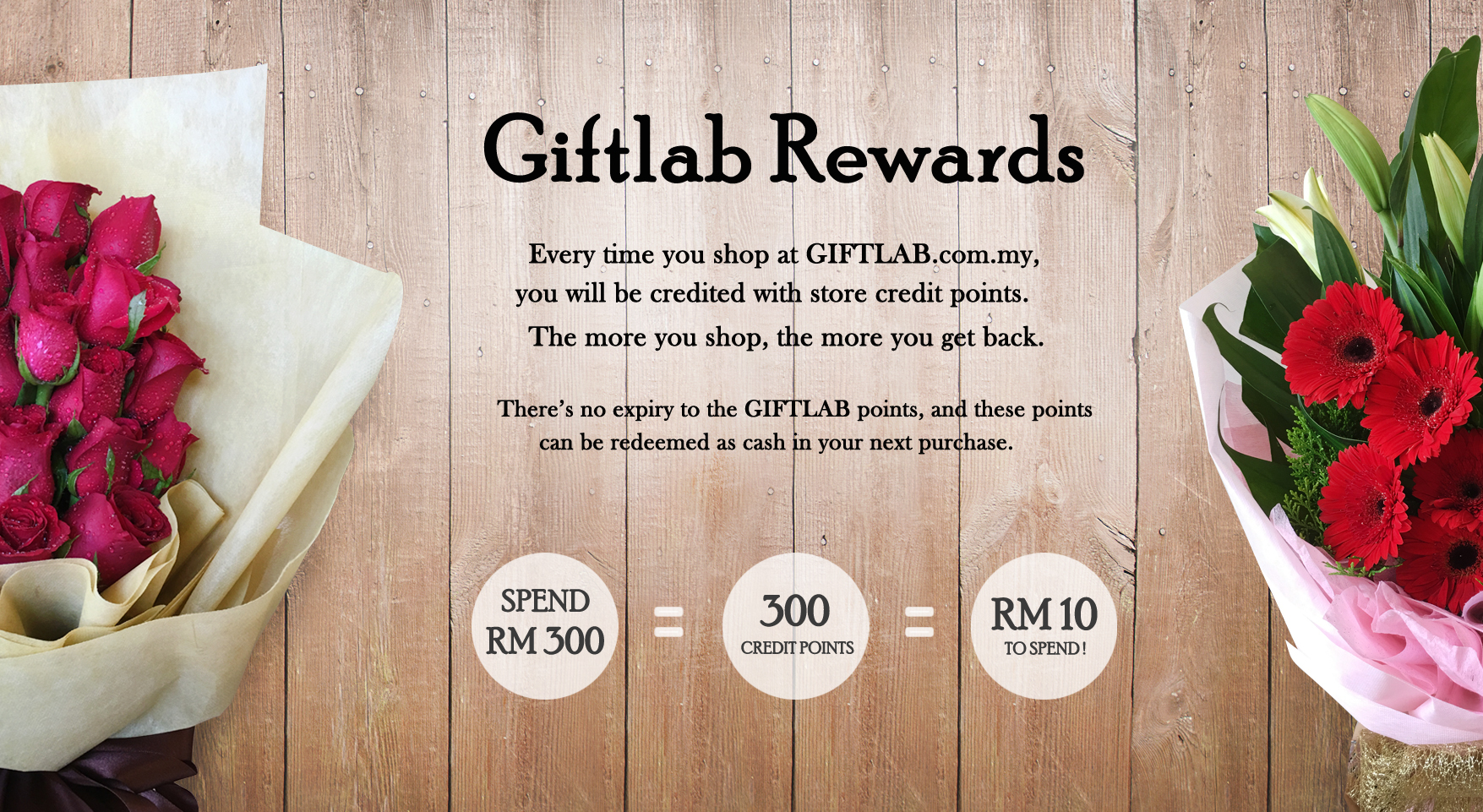 Everytime you shop at GIFTLAB.com.my, you will be credited with store credit points. The more you shop, the more you get back.
There's no expiry to the GIFTLAB points, and these points can be redeemed as cash in your next purchase.
SPEND RM300 = 300 GIFTLAB POINTS = RM10 TO SPEND IN YOUR NEXT PURCHASE
Giftlab Rewards Points for Festive Orders
For Festive Purchases, Rewards Points are applicable are redemption of other shopping vouchers where 450 points is equivalent to RM10.
Points are applicable only for Order made via our website or email where payment are made prior to delivery.
Points are not applicable for customized orders or orders where payment exceeds our payment terms.