About Us
Customer Service
Information
Account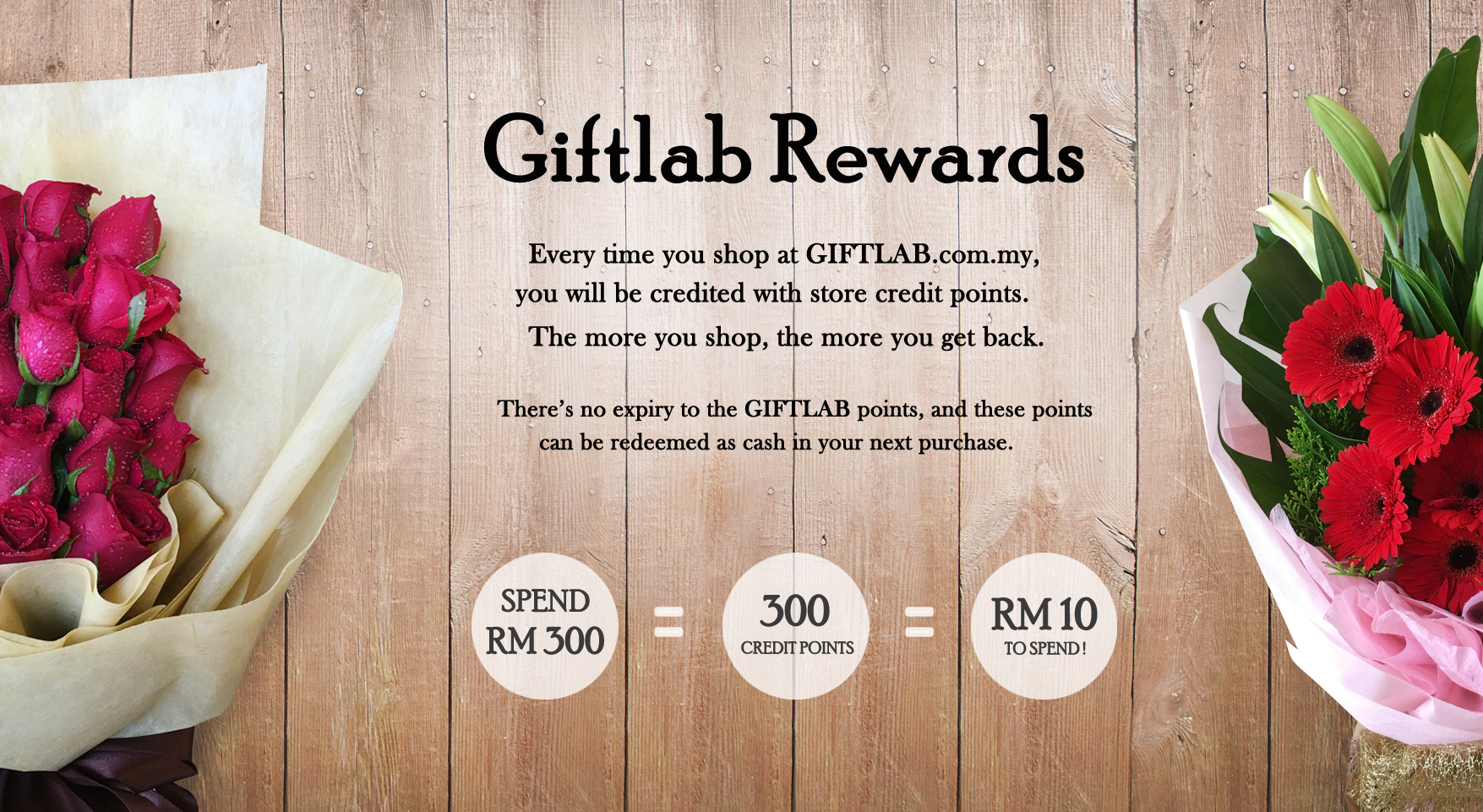 Everytime you shop at GIFTLAB.com.my, you will be credited with store credit points. The more you shop, the more you get back.
There's no expiry to the GIFTLAB points, and these points can be redeemed as cash in your next purchase.
SPEND RM300 = 300 GIFTLAB POINTS = RM10 TO SPEND IN YOUR NEXT PURCHASE
UNIQUE. INSPIRING. Our emails aren't like other emails.